Here you will find my 8 must have piano lesson items and some fun ideas for each item!
If you are already familiar with Keyndergarten, you probably know that I love using a lot of different materials to create hands-on, Montessori-inspired piano teaching activities. I finally found the time to put my must have shopping list together for you! Most of these items are available at any Walmart, arts and crafts store or on Amazon.
Here its the list of the top eight must have items I use:
1) Gems!
Every child I have ever worked with absolutely loved using gems! They are fun and work amazingly for quick piano lesson game activities. You can use them to look for keys on the piano, to get a first orientation, or to practice note values with the Key´ndergarten note value activity.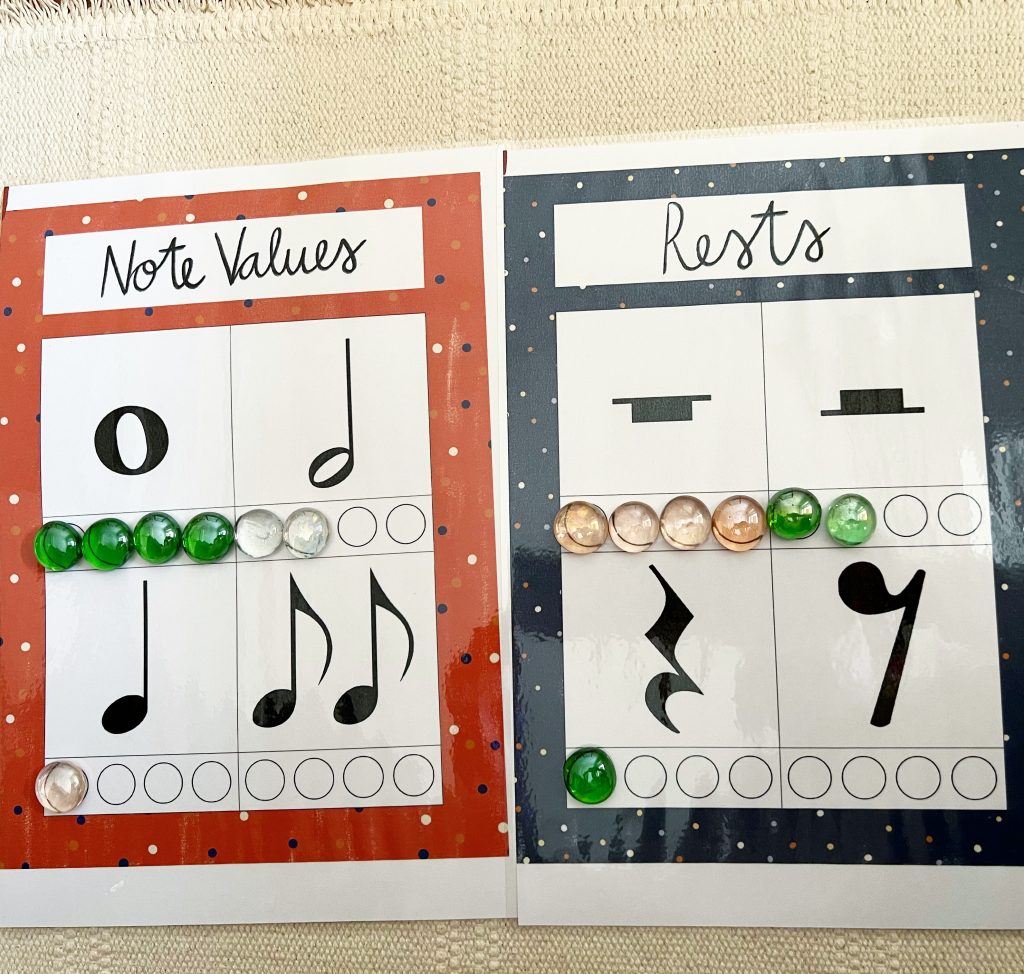 Gems can also be labeled with dot stickers which brings us to my next must have piano lesson item on this list…
2) Dot-Stickers!
I order these in different colours and sizes on amazon.
Dot-sticker composing works great for little musicians because it is much easier to use a dot sticker instead of trying to draw a note free-handed. They're also great to label gems or wooden popsicle sticks and that is my next must have item!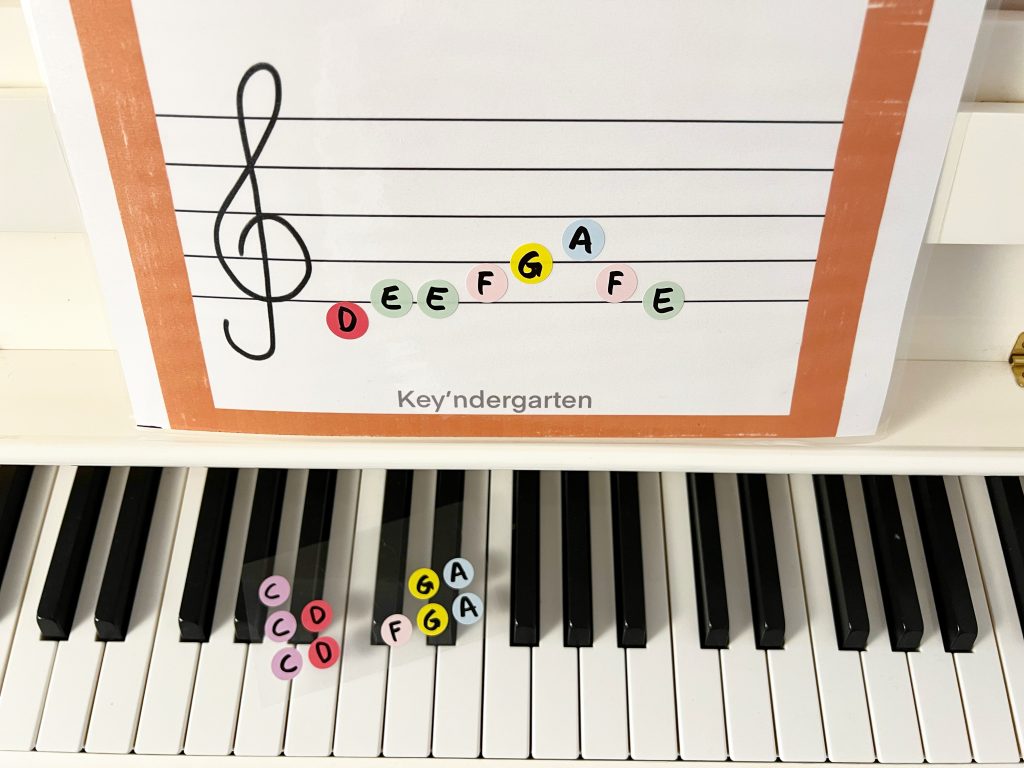 3) Wooden Popsicle Sticks!
Wooden popsicle sticks are great for so many different lessons. They work great as "I spy" sticks to spy for certain notes on sheet music before actually playing it on the piano, or for composing activities. I actually shared a highlight bubble on instagram full of popsicle stick activity ideas if you'd like to see more ideas.
I personally prefer plain wooden ones, which I then paint myself with acrylic paint, but you can buy collared ones if you'd prefer.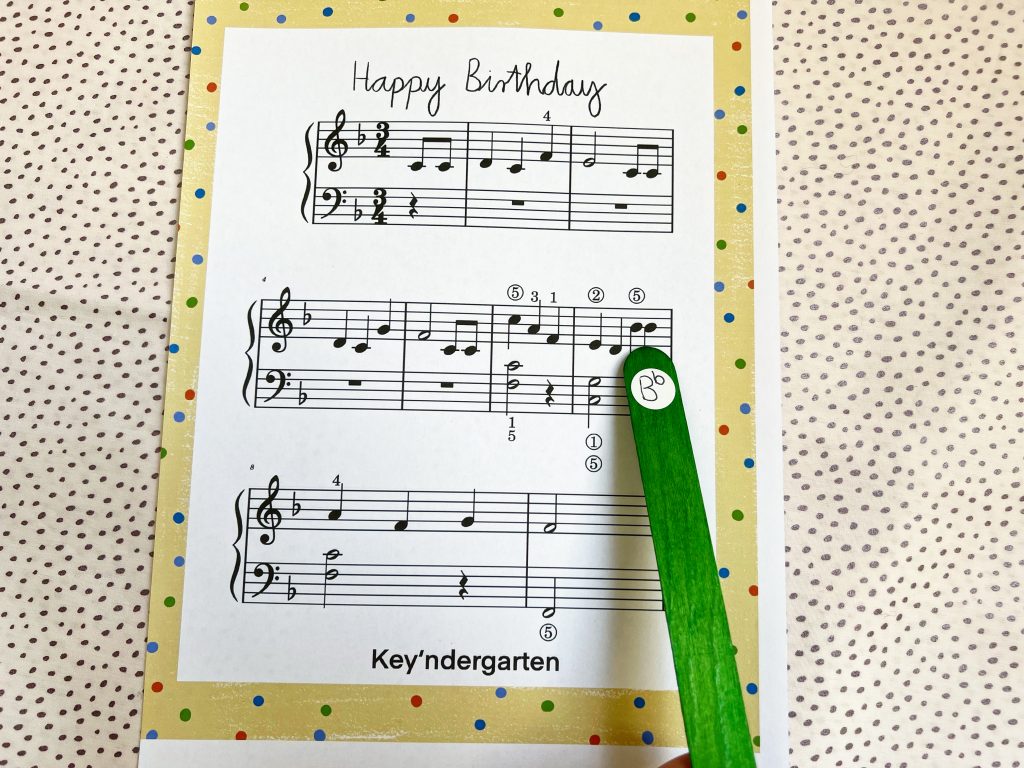 4) Clothespins!
Clothespins for Keyndergarten flashcards. We use them to mark the correct answer.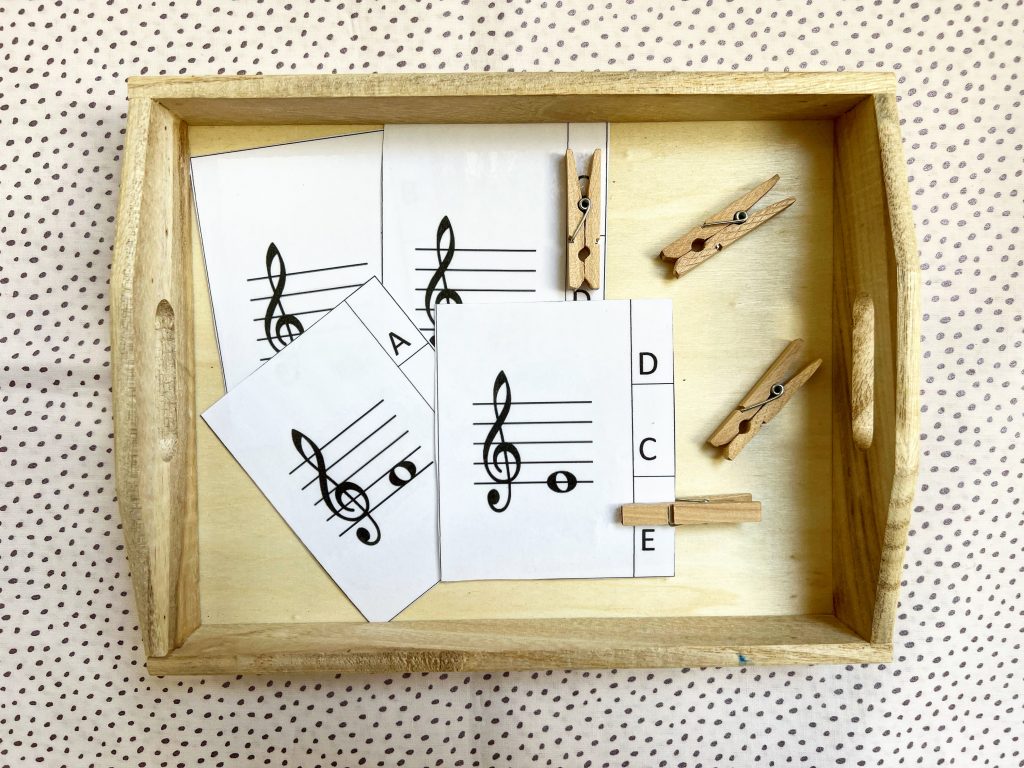 5) Glitter Glue!
Glitter glue can get a bit messy but such a hit every single time. Super fun for tracing and highlighting activities !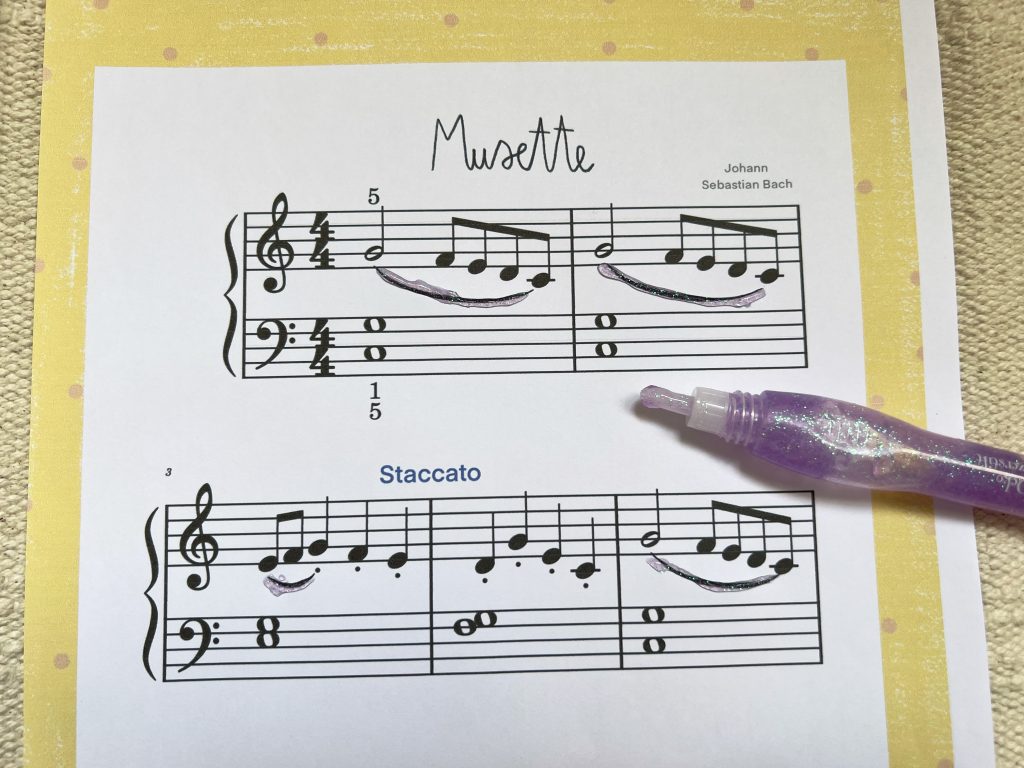 6) Fun stickers and/or stamps!
Star stickers or stamps are my personal favourite to mark skips during the first lessons!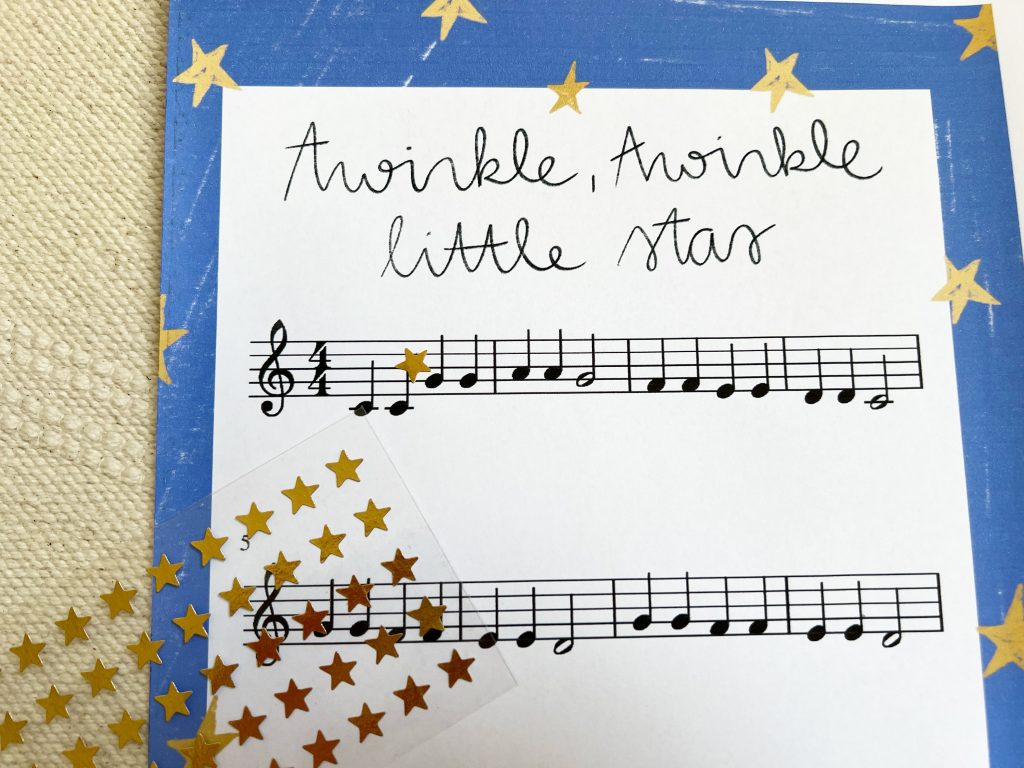 7) Pencils, Crayons, Watercolors…
Coloring is a fun little break from reading sheet music and great to colour code notes during first piano lessons.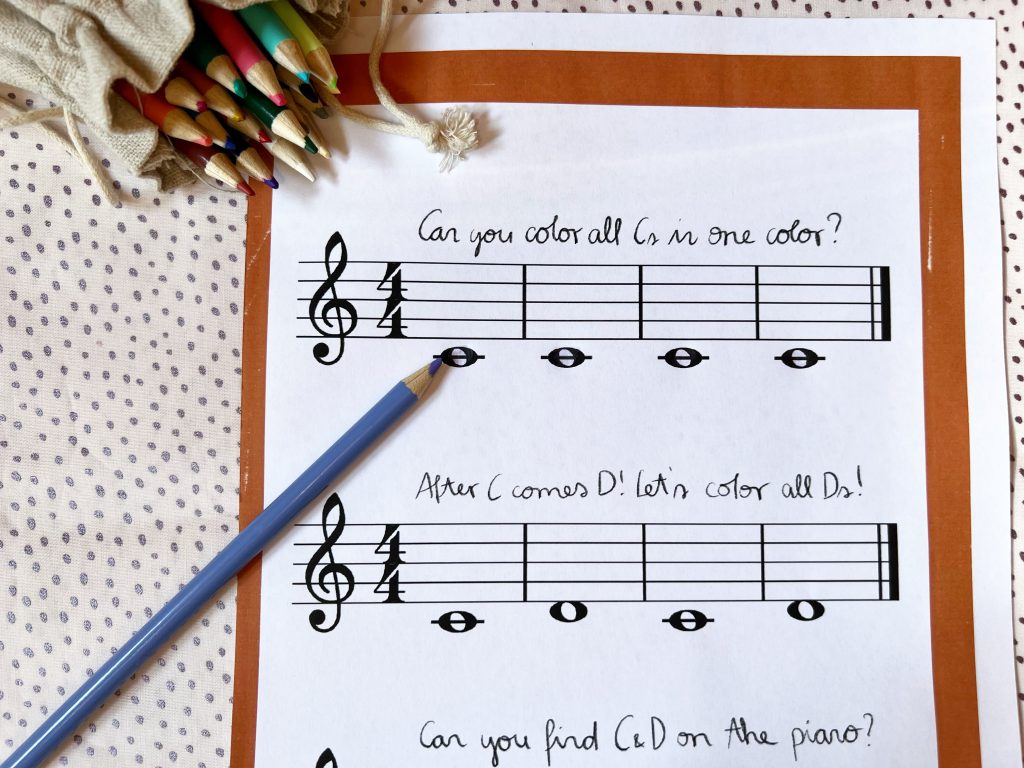 8) Paper cups!
Paper cups are great to practice note values or to play the Keyndergarten Cup Games! You can even use them for ear training games.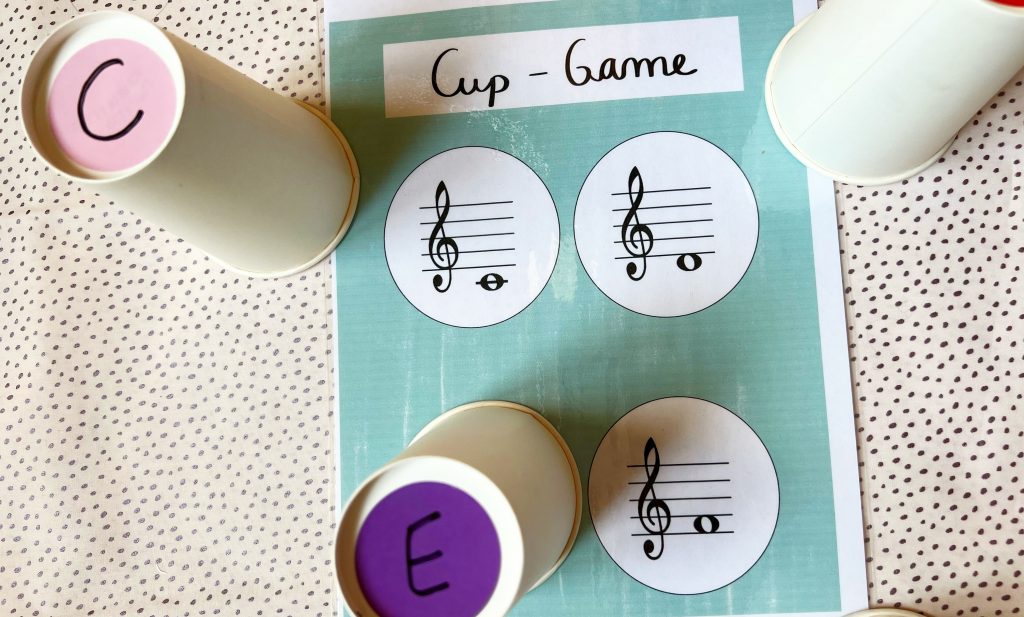 That is it! These are my 8 all time favourite, always readily available items during piano lessons. You can find more ideas for each of these items on the Keyndergarten instagram account.
If you need a step by step curriculum full of fun flashcards, sheet music, printables and game ideas check out the Key'ndergarten online piano curriculum program!
Your Ms. Deniz