Exciting news!
Key'ndergarten Lesson 1 is now FREE!
Head over to Unit 1 and grab your free printable for our very first piano lesson together.
Can't wait to see you there!
Create Musical Moments with Your Kids:
Learn Piano Online with Ms. Denise!
Hello, hello! Ms. Denise here, your guide to the magical world of piano. Our online piano courses are like a lovely garden, filled with Montessori-inspired flowers, waiting to bloom under your child's fingertips. We'll waltz together step-by-step, from the humble beginnings of the first note to the confident stride of a true musician, all from the cozy comfort of your very own home.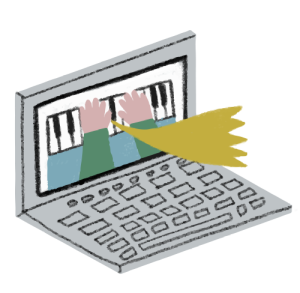 1. Watch a 5-10 minute lesson video
Let's watch a quick 5–10-minute lesson video together where Ms. Denise will show you how to prepare each lesson.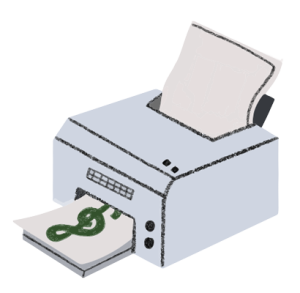 2. Get your lesson printables
Grab your lesson printables – they're like little maps guiding you through your adventure into the wonderful world of music.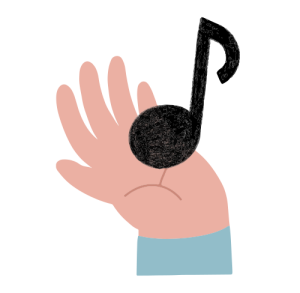 3. Questions? Chat with Ms. Denise
If you're stumped or simply curious, don't you fret. Chat with me, Ms. Denise, and I'll turn those question marks into musical notes. Let's make learning fun! Looking forward to our conversations!
What our Key'ndergarten has in store for you
Let's embark on a delightful journey with our "Step by Step Curriculum," Turning each note into a magical footstep on the path to becoming a skilled pianist.
Let's dive into the wonderful world of "Learning Through Play." It's a splendid adventure where the notes become our playground and each melody is a new game to enjoy.
Isn't it delightful? Our "Self-Paced" learning means you can take a leisurely stroll through your musical journey, following the rhythm of your own heart.
Our "Screen Free For Kids" approach creates a meaningful experience learning side by side with the little maestro. Imagine a musical adventure that keeps them connected to the real world, while creating harmony with their little fingers!
Our "Affordable" lessons ensure that the magical world of piano is within everyone's reach. So, let's all gather around the keys, knowing that this musical journey won't break the piggy bank. It's about the love of music, and I can't wait to share it with you!
Hello there! I'm Deniz Wong, but you can call me Ms. Denise. I'm a piano instructor, hailing from the beautiful land of Germany, now finding my home in the United States. My heart is set on sharing the language of music with the world, inspired by the marvelous approach of Maria Montessori.
Having taught numerous bright-eyed students, I found a treasure trove of success with Montessori-inspired table & piano time activities. Witnessing their passion for the piano grow with every lesson has been very captivating as a teacher.
As more and more parents and colleagues began to notice and appreciate this magical method, I felt inspired to spread this joy to a wider audience. Isn't it amazing how one small note can make such a big difference?
I wholeheartedly believe in the absorbent mind, particularly in the notion that music can be taught just like a language from an early age. Consider me your guide in introducing this universal language to your child. Through every high note and low note, every scale and melody, I'll be right here, guiding you every step of our musical journey together. Can't wait to start our symphony of learning!